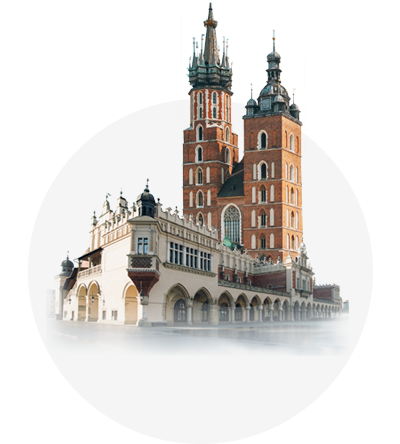 We have
30 apartments
in Cracow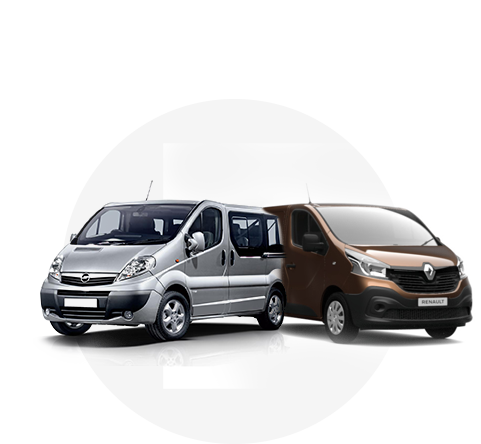 Own transport
and
car rental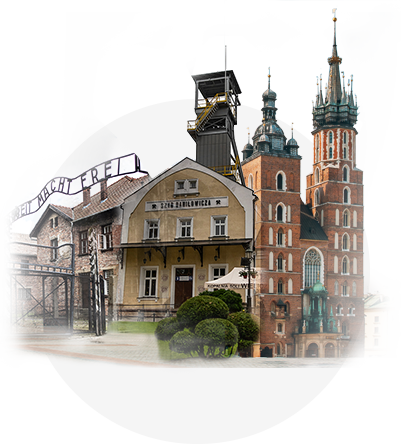 Organization of excursions
Book an apartment
Booking an apartment is very easy. Just choose the right date
as well one of the available apartments, then pay the appropriate fee and…
enjoy your stay in Krakow!
Book an apartment
A few words about our company
Native Apartments is a completely new quality in terms of tourist service in Krakow. It is not only about renting apartments. It is a comprehensive service for guests from the moment of arrival and a guarantee of interesting experiences!
The Native Group company is the fruit of our reflections on the ideal tourist offer – one that covers all the elements necessary for a peaceful and enjoyable holiday. While traveling around the world, we met fantastic people and saw beautiful places but very often we encountered various inconveniences. Poor contact with hotel managers, complicated and expensive car rental procedures, having to organize additional trips on your own etc. This is how the idea was born, which was implemented in 2014 – renting apartments in the centre of Krakow with a whole package of additional services to choose from!
read more
Testimonials
Il monolocale è nuovissimo, accogliente, confortevole, rifinito ed arredato con gusto. Anche l'edificio è di recente ristrutturazione ed è sempre presidiato da un rassicurante portiere. Al limite del quartiere Kazimierz vicino quindi ai suoi ristoranti e bar ma lontano dal rumore. La fermata del tram è a pochi metri e si può raggiungere in pochi minuti qualsiasi punto di interesse. Non ho incontrato il mio referente ma abbiamo comunicato bene via whatsup. Il soggiorno è stato molto piacevole.

Angelica (IT),
visited Native Apartments Augustiańska 24
Apartament urządzony z takim smakiem, że nie chciało mi się z niego wychodzić; serdecznie polecam! Wystrój. Lokalizacja. Powierzchnia. Kontakt z właścicielką

Bogusława (PL),
visited Native Apartments Augustiańska 24.
Rummet var mycket snyggt inrett och kändes väldigt nytt och modernt. Jättetrevliga värdinnan Agnieszka hade ordnat med transfer och nycklar i skåp med kodlås. All information om resmålet fick vi av henne genom mail/WhatsApp – mycket smidigt!

Kerstin (SE),
visited Apartament Marylin
Bardzo dobry apartament, o doskonałej lokalizacji. Bardzo czysto. Bardzo wygodne łóżko. Wystrój apartamentu bardzo ciekawy. Wyposażenie zapewniające wszelkie potrzeby. Bardzo sympatyczna, uczynna i miła osoba zarządzająca apartamentem, gotowa spełnić każde dodatkowe życzenie

Andrzej (PL),
visited Apartament Marylin
This experience was exceptional. Agnieszka helped us very much in every aspect of our trip. She provided invaluable guidance to all that we needed. She was very kind and pleasant. The room was exceptional! Exactly as shown in the photos and very clean and warm! The kids loved the couch that turns to bed, right in front of the TV 🙂 The bathroom was very modern and functional! Every room and towels, bed covers and blankets were clean and shiny. There was no noise at all and this peace helped us to relax greatly. In general it exceed our expectations in every aspect! The position of the apartment is very close to the old city and to many transportation means which gives it additional value. The old town is very near and we used to stroll for ours without even noticing it! As a conclusion, It is definitely recommended for families and couples and it is a great value for money! Thanks again Agnieszka for everything!

Christopher (GR),
visited Apartament Marylin
Апартаменты DeLux расположены на 2-ом этаже. В доме есть лифт. За сутки до заезда хозяйка прислала нам видео как попасть в квартиру, и где находятся ключи. Квартира соответствует действительности. Дизайнерский стиль, чистота. Мы были в начале мая, было прохладно. Батареи можно было включать и регулировать температуру. Все необходимое имелось в квартире, был приятный сюрприз – маленькая бутылочка вина и шоколадка, кофе растворимый, сахар и чай несколько пакетиков. Внизу в доме есть магазин (работает до 22 часов), недалеко большой супермаркет, булочная. Остановка трамвая близко, минут 5 пешком. До автовокзала и до центра города мы доходили пешком за 20 минут. Хозяйка квартиры Агнешка всегда была на связи. Однозначно рекомендуем эти апартаменты! Всем советуем! Спасибо за прием!

Natalia (RU),
visited Native Apartments Masarska 8 Deluxe
Excellent apartment to stay in Krakow. Everything is brand new and clean, looks great and the lighting is good. The design is pleasant and practical and the kitchen area is well thought out. The bathroom is nice and spacious, and the beds are very comfortable. Plus, you can chill on the terrace. The location in Kazimierz is surprisingly good as everything is still within walking distance and let us explore Krakow from another side. For example, on the way to the old town we spotted the Pinball Museum – that wasn't planned, but a lot of fun! It was a pleasure to stay there. Special thanks to Agnieszka for excellent service!

SkierWorld (UA),
visited Native Apartments Masarska 8
Bardzo udany pobyt. Mieszkanie przestronne, nowe, czyste; duże, wygodne łóżko, kuchnia z podstawowym wyposażeniem, mnóstwo szafek do przechowywania rzeczy. Wielkim, nieocenionym plusem w upalne czerwcowe dni była klimatyzacja, która działała bez zarzutu, miała nawet funkcje pracy w trybie cichym, także można było spokojnie spać w nocy. Świetny kontakt z gospodarzem. Podczas zameldowania na stoliku czekał drobny upominek na przywitanie, co było bardzo miłym akcentem.

Katarzyna (PL),
visited Native Apartments Rakowicka 6
The apartment was lovely, very cosy with all facilities needed in perfect condition in modern style. The staff was cheerful and helpful, regards to Mrs Agnieszka R. The location couldn't be better. Price was even too low adequately to standard of living there. I recommend to stay here if u ever visit Cracow.

P&H (PL),
visited Native Apartments Rakowicka 6
The house was very clean and new, at all times I was worried because everything went well, the instructions were very easy to follow, we left bottles of water in the fridge, we are very happy with the service we received and totally recommendable.

Poblo,
visited Native Apartments Lubelska 10
Fantastic location and extremely clean and modern

Charlene,
visited Native Apartments Rajska 3
Super dzielnica, wygodny apartament i czystość. Mega polecam 🙂

Katarzyna,
visited Native Apartments Rajska 3
The stay was excellent. With a terrific location a mere 5-minute walk from the main train station (picture the lovely Wesoła café across the street serving gorgeous drip coffee), the flat was more than we'd expected. Agnieszka's a great, helpful hostess. Her Airbnb is a squeaky clean, brand new top-floor one-bedroomed place. We just loved it. And thanks for the welcome wine!

Michał,
visited Native Apartments Rakowicka 6
Apartament dokładnie taki jak na zdjęciach, czystość czuć od progu. Co do lokalizacji – jeśli ktoś chce pozwiedzać Kraków to gorąco polecamy, każde miejsce jest bardzo blisko! nie było żadnego problemu z dojazdem autem czy bliskością przystanku autobusowego. Pozdrawiamy Panią Agnieszkę !

Kuba,
visited Apartament Marylin